Comrie Angling Club
<![if !vml]>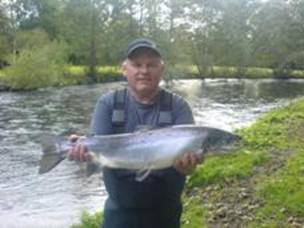 <![endif]>
Rules (Members)     Rules (Day Tickets)   Maps
The River Ruchill is Closed for the Season (15/10/19).
The new catch return forms on te back of your tickets are out of date, as Marine Scotland have simplified the whole thing.   All I need from you is an indication of the number of times you went fishing each month, with no breakdown of for how long or on which stretch.
It is proposed that the Earn be returned to Cat 3 next season.   The reason for low catch returns last season is clear - the river water level was low for much of the summer, so fish didn't run until late September - but Marine Scotland's methodology doesn't take account of this.   I have protested in the strongest terms about this decision, but I expect that it will fall yet again of deaf ears. 
For information about the Club, or about fishing around Comrie, please contact the Honorary Secretary.
Pat Silvey
e-mail : pat@ruchil.co.uk
Tel : 01764 679854.
                                           Water Levels (From SEPA):
River Ruchill : http://apps.sepa.org.uk/waterlevels/default.aspx?sd=t&lc=14965
River Earn : http://apps.sepa.org.uk/waterlevels/default.aspx?sd=t&lc=14966