Comrie Angling Club
<![if !vml]>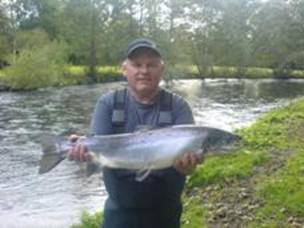 <![endif]>
Rules (Members)     Rules (Day Tickets)
The  Drummond Eatates beat of River Ruchill is CLOSED for the season, from 15/10/18.   The lower section, from Milntuim down, remains open until 31st.
The recent high water has brought salmon up the Earn at last, and seatrout are still around!
ALL salmon and grilse caught this season MUST be returned to the water - even bleeding or otherwise damaged fish.
For information about the Club, or about fishing around Comrie, please contact the Honorary Secretary.
Pat Silvey
e-mail : pat@ruchil.co.uk
Tel : 01764 679854.
Water Levels (From SEPA):
River Ruchill : http://apps.sepa.org.uk/waterlevels/default.aspx?sd=t&lc=14965
River Earn : http://apps.sepa.org.uk/waterlevels/default.aspx?sd=t&lc=14966