Comrie Angling Club
<![if !vml]>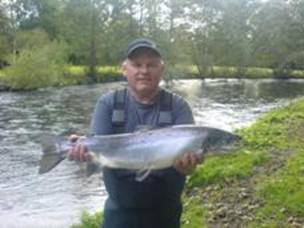 <![endif]>
Rules (Members)     Rules (Day Tickets)   Maps
Welcome to the new season.
We have had loads of snow, followed by loads of rain, so there won't have been many out yet.   Travel restrictions are still in place, so we would advise Associate members not to travel to Comrie unless permitted, but in the end, it is your decision.   The good news is that loads of large fish were seen in the river in late December, and even early January, getting very ready to spawn, which all bodes well for the future.
Wishing you all Tight Lines for 2021, and hoping that the light at the end of the tunnel is glowing brighter by the day.
For information about the Club, or about fishing around Comrie, please contact the Honorary Secretary.
Pat Silvey
e-mail : pat@ruchil.co.uk
Tel : 01764 679854.
Water Levels (From SEPA):
River Ruchill :           https://www2.sepa.org.uk/WaterLevels/default.aspx?sd=t&lc=14965
River Earn : http://apps.sepa.org.uk/waterlevels/default.aspx?sd=t&lc=14966