Comrie Angling Club
<![if !vml]>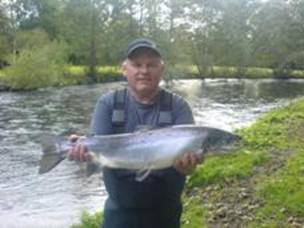 <![endif]>
Rules (Members)     Rules (Day Tickets)
The River Ruchill is OPEN.
I have just heard that the Scottish Government is going ahead with the reclassification of rivers for 2018, in spite of having had the complete inadequacy of the evidence base for this decision pointed out to them.  This means that all salmon and grilse caught must be returned to the water, even bleeding or dying fish.   Anyone found in possession of a dead salmon in the vicinity of the Earn or Ruchill will be liable to prosecution, leading to a large fine and possible confiscation of equipment.
For information about the Club, or about fishing around Comrie, please contact the Honorary Secretary.
Pat Silvey
e-mail : pat@ruchil.co.uk
Tel : 01764 679854.
Water Levels (From SEPA):
River Ruchill : http://apps.sepa.org.uk/waterlevels/default.aspx?sd=t&lc=14965
River Earn : http://apps.sepa.org.uk/waterlevels/default.aspx?sd=t&lc=14966